Welcome to the Riviera Beach Junk Removal and Trash Haulers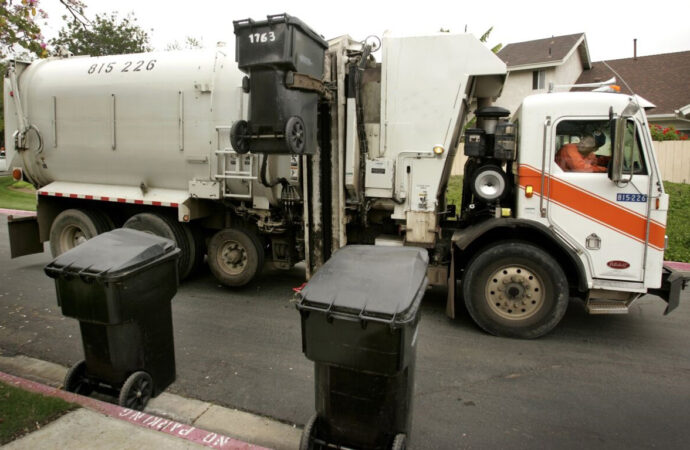 For business owners, homeowners, or just anyone in Riviera, finding the best junk removal company can end up being a challenge when you notice how much work you have to put into making sure they dispose of the waste and junk properly and not just in landfills. Besides, over 90% of the companies in the city don't put client needs and worries first. 
At Riviera Beach Junk Removal and Trash Haulers, we are different, and we can offer all the support that you require. We are a leading company in the area, and we specialize in providing this service and want to make sure you get all the attention needed so you feel comfortable with whom you are trusting your junk and trash.
When you decide to work with us, you are able to get full support in the junk removal project regardless of the specific type you're trying to remove or if you need cleanups and our help for more than just the regular items and rubbish in your garbage bins.
When contacting us, expect our team to offer the following:
Support with heavy lifting and making sure you are properly covered when moving junk and items, so you don't have to deal with the heavy ones nor worry about how to load the truck.

We will get rid of the junk but not in landfills since we don't support their use as they pollute the planet. Instead, we will be focusing on transition centers, recycling, and other facilities, so everything can be recycled and disposed of properly.

No matter what type of junk it is, our team can help you as long as the item falls within the non-hazardous categories and you hire us or let us know in advance before anything else.

We offer support for cleanouts in case you need to empty an entire property or need our help to organize and sort out items.

We can help residential and commercial property owners equally, so it doesn't matter who you are or for what property you need our help; we will be there to deal with your junk for you.
We aim to cover every kind of junk removal, but we also consider regular trash and other rubbish since this is common yet usually forgotten by most junk removal companies.
You don't know whom to hire when you are looking for employees or companies that offer top-quality services. However, most companies don't have enough staff or equipment to assist you, which makes it even harder for you to choose someone.
We want you to be stress-free. Simply call us and let our team take care of your concerns and focus on what you want to get from us.
Is it possible to provide all of your needs with the right services and solutions? Although we have a specific list, you can request our team to offer some custom solutions, so everything is properly covered.
We are confident in the quality of our services as well as the team's abilities and qualifications to complete your task quickly, and without any problems, so you can finally enjoy all the space free of junk and even have full properties cleanout by our experts. 
If you're thinking of hiring Riviera Beach Junk Removal or Trash Haulers, take a look at our services below and make a decision, or let us know if you need some help with this:
How Riviera Beach Junk Removal and Trash Haulers Will Price Your Service
You can trust our junk removal team to handle your junk removal needs, but if you are worried about the price, you will love to know the process of getting your own estimate is quite simple:
You can call us or email us. You can also contact us via the contact form on this website to provide the requested information for the service you need.

We can help you determine which service is needed so that we can provide an estimate in case you aren't sure about what would be the best.

We will usually visit your home or property to assess the extent of the junk and provide you with an estimate. Can't you schedule a visit with us? Then please give us as much information as possible to help us work around it.

Suppose you choose the second option of providing us with information. Our estimate may not be as accurate as it should be. However, we will try to get a price that is comparable to the final price.

Our team will start work immediately after you accept the estimate or the day you book.

We can accommodate both same-day and bookings. However, we need to know as far in advance as possible about the latter so that we can meet your requirements and provide what you want.
Pricing varies depending on what service you require and the junk that needs to be removed. We cannot give an estimate or average based on one request alone, but if we cannot work with a visit, we will do our best to accommodate your needs and price.
We want you to know, however, that we offer free visits as well as the whole process of quoting. You can also contact us later and make a decision about whether you want to hire us right away or not.
What We Do for You
The services we offer truly speak volumes about our capabilities. However, if you are concerned about how much junk we can collect, the size of properties we can clean, or how we handle the waste we dispose of, this information will help you to make an informed decision:
No matter what service you request, we do the heavy lifting and work around reducing the amount of effort you have to put into removal.

Based on your request, we clean small and large properties, so don't worry about your property's size.

We take the junk to recycle centers or transition centers, depending on how organized and sorted the items were during removal. We DO NOT use landfills.
We pay attention to how we interact with the owners and people who live in the space. Although we can clean out the junk from spaces that aren't yours or when you aren't present, this often comes with many buts because some property owners have doubts about their ability to manage everything.
We can be there for you for everything, but make sure you let us know if you need special considerations or have a request during the removal or cleanout service you ask us for.
Here is a list of our services you can get at Riviera Beach Junk Removal and Trash Haulers:
---
Riviera Beach Junk Removal and Trash Haulers is the top company in Riviera Beach  that offers the best residential and commercial junk removal services. Here's our additional services:
---