Pro Spring Cleaning Dumpster Services in Riviera Beach, Florida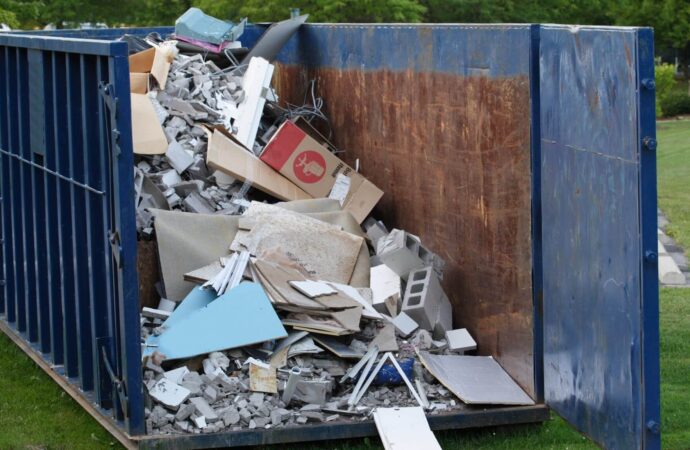 Spring is nearly over and a busy summer is fast approaching. Have you done your Spring Cleaning yet? If yes, have you collected and hauled away all the wastes and junks that resulted from it? If no, then when are you planning to do it? Are you prepared enough to get rid of the junks and wastes?
If you are a homeowner planning for a Spring Cleanup exercise, then you should also plan to rent a dumpster from Riviera Beach Junk Removal and Trash Haulers that will make the entire program to run smoothly without any problems or hitches that usually come along the way when the junks are carelessly dumped in the yard.
What is about spring cleanup program?
---
This is not even a program but just a routine that many homeowners perform during the spring season. This is the time when many people are at home and have free time to clean their entire home from room to room.
Being seasonal, it is a cleaning routine that is done once a year. It can be better described as whole-house cleaning where anything that is not useful in the house is taken out as junks and wastes. These junks are a combination of different items, wastes, and debris that resulted from the cleaning. That is where we come in, to offer you the best dumpster services that will help you in getting rid of the junks.
Hauling the Spring Cleanup Junks
---
You now need a dumpster to use in collecting and hauling all the junks that you have after completing a spring cleanup routine. Riviera Beach Junk Removal and Trash Haulers offers dumpster and hauling services that you can use to remove all the junks. You can rent our dumpsters and stay with them for as long as you require.
If you need to get rid of the junks immediately, then we also have a rush service that will make you have the chosen dumpster on your property in less than an hour. We will be on standby to haul it away once you are done loading all the junks onto it. Also, our service caters to those who would like to take their time in cleaning and lo0ading all the junks and the wastes. If that is you, then you don't have to worry as we also got you covered.
Many uses of our dumpsters
---
We don't restrict what ends up in the dumpster the way your municipal garbage collection program dictates. We offer services to make all our clients able to get rid of anything that they don't want. That statement means that our services are not just for Spring Cleaning Dumpster Services, but also for many different things.
Our Dumpster Rental Services cater to hundreds of projects both on residential and commercial properties. It is only that we cannot list everything here because of time, but you can rely on what we are offering to get what you need to be done completed. Just contact us to rent a dumpster that will make your projects successful.
Here is a list of our services you can get at Riviera Beach Junk Removal and Trash Haulers:
---
Riviera Beach Junk Removal and Trash Haulers is the top company in Riviera Beach  that offers the best residential and commercial junk removal services. Here's our additional services:
---