Pro Large Remodel Dumpster Services in Riviera Beach, Florida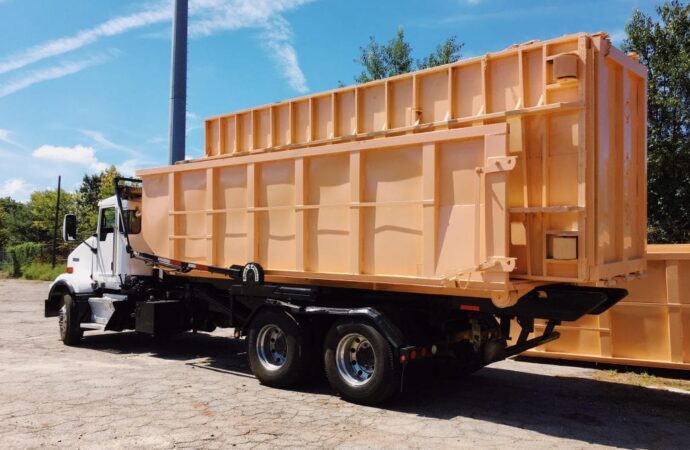 Home remodeling projects vary in sizes depending on what is there on the table. For instance, removing a ceiling is smaller than interior gutting in terms of amounts of wastes generated. In every home remodeling project, you can consider it as a large home project as the amounts of wastes will be more than what can be accommodated by the usual municipal garbage collection program.
If you are to handle a personal project that is not among the normal activities that you are doing, then you will have to better understand what it takes to manage the entire process on your own. You will also need a private waste collection and hauling service to cater to all the extra wastes generated.
Dumpster Services is one of the ways through which many homeowners and property owners use to get rid of the remodeling wastes. It is more convenient and cost-effective more than other services that are offered by other companies. So, if you are searching for a better way of removing all the wastes generated from your remodeling project, then look no further than here.
Where to rent dumpsters for wastes management
---
Riviera Beach Junk Removal and Trash Haulers is the best company that you can think of when it comes to a place where you can get your dumpsters for whatever reason that you have. We have sizes of dumpsters that you can rely on to have it one in the best way possible.
Waste management is a responsibility for each and every individual on this planet. We all have the responsibility to maintain a greener planet, but that is only possible by properly managing the wastes. Irresponsible waste disposal has contributed greatly to the environmental destruction. And since many people do not care about the way they handle their wastes, many local governments have come up with the laws protecting the environment.
Roll-off dumpsters make it possible to adhere to all these rules even if you don't know them. What you probably need to know is whether you need a permit or not to have a dumpster container on your property. This varies depending on the area you are in. Once you are sure, then you can just come to us to get the best that you need.
Different roll-off dumpsters
---
Dumpsters from Riviera Beach Junk Removal and Trash Haulers come in different size variants. That is the only reason why we will be talking about the available dumpster sizes that we have. Five main dumpster sizes are listed below:
10 Cubic Yard Dumpster

15 Cubic Yard Dumpster

20 Cubic Yard Dumpster

30 Cubic Yard Dumpster

40 Cubic Yard Dumpster
10 to 20 Cubic Yard Dumpsters are used for small home projects while 30 and 40 Cubic Yard Dumpsters are ideal for large remodel dumpster services projects, both commercial and residential projects. So, it is upon you to know the right dumpster size that you need for your project. With that in mind, you can proceed to place your order on our website and have it delivered to you.
Here is a list of our services you can get at Riviera Beach Junk Removal and Trash Haulers:
---
Riviera Beach Junk Removal and Trash Haulers is the top company in Riviera Beach  that offers the best residential and commercial junk removal services. Here's our additional services:
---