Pro Eviction Clean Outs & Services in Riviera Beach, Florida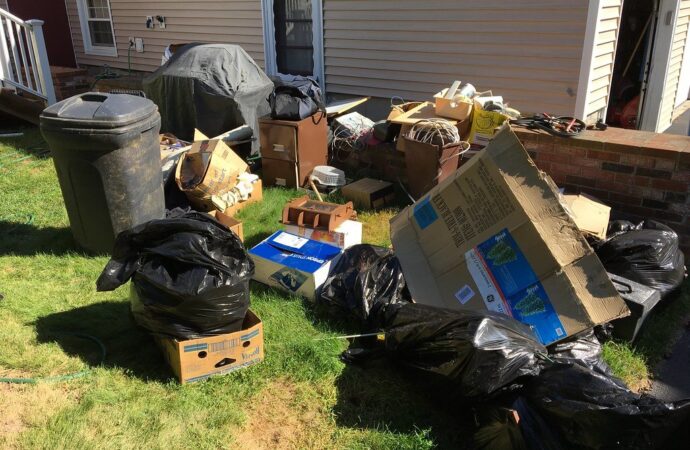 Whenever you think about how renting works, the whole landlords and tenants thing, you usually worry if you're the landlord or property owner since you know that most people you rent your property to won't be careful about their items, junk, and belongings once they have to leave. If this world worked the way it should, you would not have to worry about how to handle the whole issue. In the perfect scenario, tenants would be responsible for paying their rent on time and leaving your property in good shape. In real life, tenants are often evicted because they leave their homes in chaos, and what can you do when this happens? Riviera Beach Junk Removal and Trash Haulers can help you if you're a landlord or a tenant looking for a solution. We offer eviction clean outs for both landlords and tenants throughout the city and make sure everything is in place.
Professional eviction services can be provided by trusted eviction teams, but how do you know who is reliable or not? The fact that you have to go over so many companies or focus on who would be better for your needs or not is quite exhausting as it is.
When working with our team, we will ensure that your property is restored to its original condition within hours. We can also save any junk or items left by tenants who are unable to pay but come back later to pick them up. There is more to this entire process than just the usual eviction and removal, so rest assured we will be there to handle it with you.
Are you aware of when and why this service is needed? Many people don't know how eviction clean outs could help them. Let us explain.
The definition of an eviction clean out can be simplified by saying it is the removal of all personal property left behind by tenants after an eviction.
A company that specializes in clearing out junk and trash can streamline the process no matter how many tenants have left. This will help you save time and money and ensure your property is free of any junk and items that shouldn't be there. 
What Junk and Items Can We Remove for You?
Our team at Riviera Beach Junk Removal and Trash Haulers can remove all junk from your property and put it on the curb. We can also take away any junk or appliances left by tenants as long as they are not hazardous.
We have a long list of items we can remove for you, and we will make sure everything is in place and without any kind of improper disposal when we work with only the best transition centers and recycling facilities.
When contacting us, you can expect our team to remove the following:
Furniture.

Appliances.

General rubbish and trash.

Wood, carpets, metals, and more.

We are limited to non-hazardous items, so within this category, you can expect us to clean everything.
It can be hard to clean up after an eviction. We will send at most three experts to help you clear out your property as fast as possible if you use our service.
So that the eviction process is simplified, it is crucial to hire us as part of a team.
To protect your investment, we will manage the entire process and ensure the best result. No matter the size of your property, any member of our team is capable. Call us today to receive a free estimate and to schedule professional eviction clean-up services.
Here is a list of our services you can get at Riviera Beach Junk Removal and Trash Haulers:
---
Riviera Beach Junk Removal and Trash Haulers is the top company in Riviera Beach  that offers the best residential and commercial junk removal services. Here's our additional services:
---