Pro Residential Dumpster Rental Services in Riviera Beach, Florida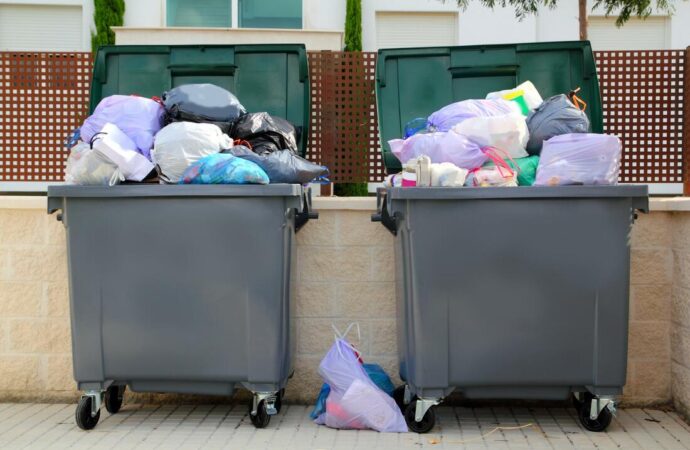 Dumpsters made it easy for you and the people staying in your home to collect all types of wastes. How you manage your wastes matters a lot when it comes to protecting the environment and making your home a safer place for everyone.
For whatever reason, you will have to better manage your wastes. The wastes and junks that are generated by residential activities can sometimes be greater than what the garbage collection program by the local authority can handle. If you are fond of improving your home or carrying out some small projects at home, then you are likely to pass the limit of what your local service provider can haul. As such, you will need to look for the best Dumpster Rental Services to help you.
What is the cost of Residential Dumpster Rental Services?
---
When you have resolved for a Residential Dumpster Rental Services, you will be definitely interested in what it costs to rent a roll-off container. The cost depends on the service provider that you have chosen. Also, each and every service provider has a different pricing plan for their services. So, before hiring, you may need to compare different service providers.
Riviera Beach Junk Removal and Trash Haulers is one such service prodder offering Residential Dumpster Rental Services that are used by all the residents of Riviera Beach. This means that you will also look at the service area before settling on a particular service provider because some of them will be adding the delivery fee to the total cost of the service, and this might vary according to your location.
We provide free delivery of all dumpsters that you will order from us regardless of your location provided that you are within the borders of the State of Florida. This also reflects on the total cost of renting a dumpster from us. We have the best pricing plan that leads to a low overall price on all our services.
We cannot state the exact cost of renting a dumpster from us as it depends on the dumpster size and rental period. However, you can use our online platform for an instant quote on what you expect to pay for the period that you will be having the roll-off container in your home.
Loading roll-off dumpsters and hauling services
---
The dumpster that you will rent from us will be delivered to you on time. After placing your order either online or by making a call, you will have the right dumpster delivered on the same day. Now, the task that you will have is loading all the wastes and junks into it.
All our dumpsters have doors that make it easier for you to load anything into it provided that you have time. You don't have to pay the loading fee if you can handle it all by yourself. Once done, you will have to take the content to the dumping site.
Just give us a call for hauling services. We have trucks on the standby mode to take the load to the dumping site.
Here is a list of our services you can get at Riviera Beach Junk Removal and Trash Haulers:
---
Riviera Beach Junk Removal and Trash Haulers is the top company in Riviera Beach  that offers the best residential and commercial junk removal services. Here's our additional services:
---