Pro Commercial Junk Removal Services in Riviera Beach, Florida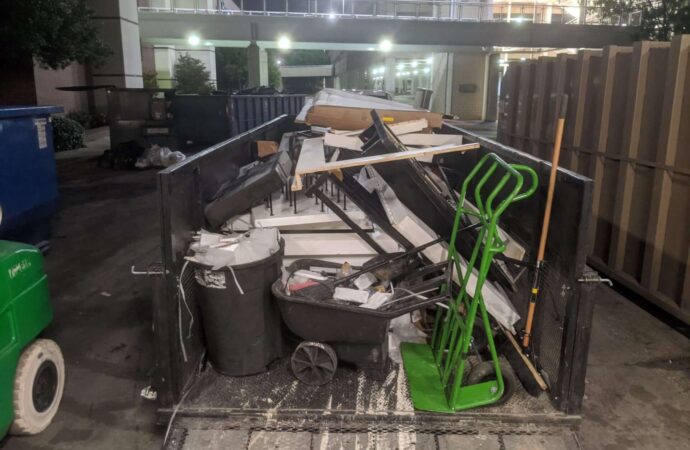 You need to think about how you will deal with commercial junk removal if you don't want your entire property to be covered in junk and all items that you have been storing away without proper reason, even if you are not in an industry that generates a lot of junk, you will see this as a problem at some point. Our company, Riviera Beach Worth Junk Removal and Trash Haulers, can help you with this entire removal and take care of all your junk removal needs, so you don't have to lift a finger or worry about how you're going to dispose of everything, not only the regular rubbish.
You can be sure that everything will be done professionally if you decide to work with us since we focus on, what you need, and how we can improve your experience with removals and disposals.
This is you will hire us, and our team's support includes the heavy lifting and loading of the truck since we want to make sure you have everything covered and don't have to struggle more than you should. As a junk removal company, we need to transport items to local recycling and transition centers. We don't want to make it difficult for you when we have the right team, and you are hiring us to make your life easier.
We provide the best junk removal service for a fair price and tailor our services to your needs. All this and more is included in our commercial junk removal: we have installments and business plans for payment, and we can have our team lift all the items. Finally, they are also insured and covered, so don't worry about any fees or extra expenses for accidents.
We want you to understand the commercial and removal process, so you know how much we will do for you and how we work in this entire process. 
Imagine that you had to get rid of a printer, computer, or other junk from your business using your regular trash removal service. You might have felt frustrated that the municipal service couldn't pick up the junk because they only had limited equipment or they were unable to dispose of it properly. Well, our service is designed to remove any items, junk, trash, or other non-hazardous waste from your space that municipal services cannot pick up.
All items that cause a nuisance or are an annoyance in your space will be removed, and we will make sure to either recycle or donate them.
We can help you with any kind of junk that has accumulated on your commercial property, and we will provide an estimate for free, so you know the cost of the service.
We Are Here to Support You
Although offering a basic service is easy, Riviera Beach Junk Removal and Trash Haulers goes beyond that. Since we focus on your needs and what we can do for you, we want you to know that we take care of the entire process, focus on your safety, and help you save money with all the disposal and removal we handle.
For businesses and commercial junk removal, we offer everything you need. We can remove junk such as appliances and electronics and also work in the recycling and disposal of them. Get a free quote from us today, and rest assured we can book you a service or work with you on same-day requests.
Here is a list of our services you can get at Riviera Beach Junk Removal and Trash Haulers:
---
Riviera Beach Junk Removal and Trash Haulers is the top company in Riviera Beach  that offers the best residential and commercial junk removal services. Here's our additional services:
---