Household Trash Junk Removal Services in Riviera Beach, Florida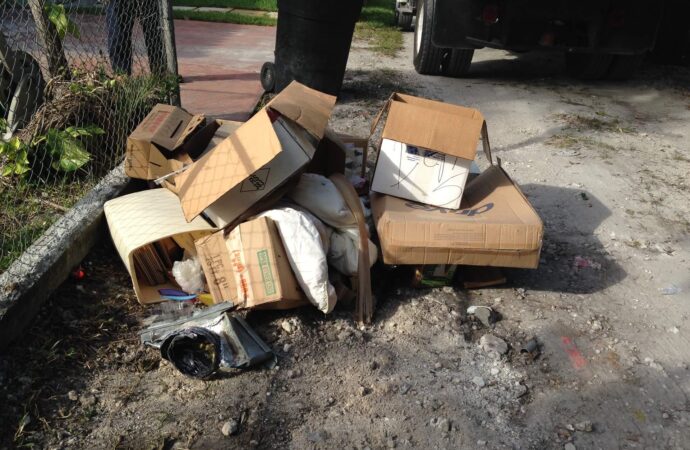 Are you having trouble disposing of your trash, no matter if it is in your garbage bins or an extra from what you produce in your household? Our team at Riviera Beach Junk Removal and Trash Haulers can help you remove all your junk and trash. If you choose, we will deliver a dumpster to your home and take it away when you are done. Our team can also take care of your trash, haul it away, and dispose of everything with the full household trash junk removal service we offer. It is up to you and based on what you consider best for your needs.
Our residential services can save you time and money and make sure that your items get to the best recycling facilities or transition centers. This will ensure that you don't pollute the environment and instead focus on what can be moved and disposed of properly and worry less about how companies tend to remove all garbage.
It can be difficult to get rid of a lot of junk or take care of the trash that municipal services don't pick up as often. This is especially true if you have large items to remove or if your weekly garbage removal isn't enough for all the trash in not only your property but maybe in several households as well.
These household waste items are not generally accepted by many municipal services in the region. We take care of your garbage once you hire our services. We can handle trash from any number of households and can dispose of the following items:
Appliances.

Furniture.

Electronics.

Yard Waste

Clothing.

And the list keeps going, so make sure to let us know what you're dealing with, and we will provide more insight.
How to Get Rid of All Your Household Trash
If you do not need us to help you with the removal, or if there is a lot of trash you need to pick up each day, we can rent a dumpster for you so you can work comfortably around this recurring removal and trash. 
It's easy to find the right solution for your household garbage as long as you let our team know at Riviera Beach Junk Removal and Trash Haulers what you need and how you need it. If you need a dumpster, just say the word, and we will be delivering one in no time. If you would rather have our team remove everything for you, we will be more than happy to comply as well. We will provide you with an estimate for either of the options and make sure that you're disposing of your household trash properly.
Call us today to discuss your needs. We will help you choose the right container size for your project, and we can also show you where to put it at home.
You have the option to get rid of your truck. We can also help with loading, lifting, and removal. We'll be there to answer your call and make sure you don't have any difficulties throughout the entire process.
We proudly offer over 20 additional services and are committed to proper disposal and recycling of household trash, so rest assured our team is the right option if you need to deal with your garbage and worry about how you need to dispose of everything properly, including focusing on disposal or recycling as possible.
Here is a list of our services you can get at Riviera Beach Junk Removal and Trash Haulers:
---
Riviera Beach Junk Removal and Trash Haulers is the top company in Riviera Beach  that offers the best residential and commercial junk removal services. Here's our additional services:
---