Pro Property Cleanup Dumpster Services in Riviera Beach, Florida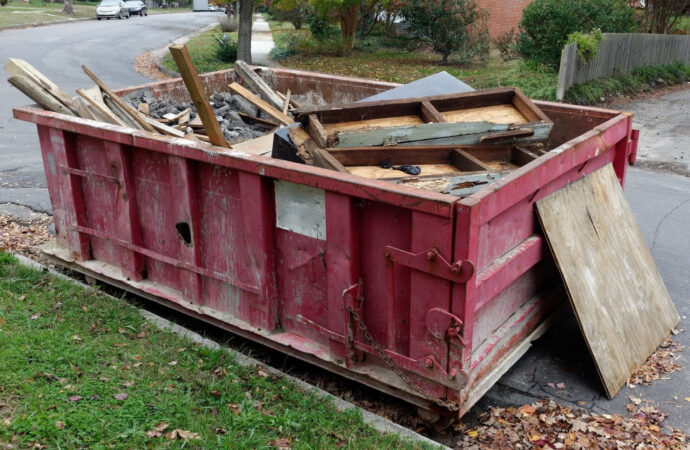 To keep your property clean, you will need to declutter it and get rid of all forms of junks and wastes. Many people have tried in vain to achieve this because they lack the best dumpster service to aid in it. Dumpsters are the most appropriate containers that are used for collecting and hauling any type of waste.
With services offered by Riviera Beach Junk Removal and Trash Haulers, you don't have to tradeoff between an affordable dumpster and high-quality quality services as you can get all of them in one place. Our services are the right and most ideal if you are looking for the best way to keep either your commercial property or residential property.
Our Property Cleanup Dumpster Services are offered at a flat rate on all dumpster sizes and additional rental fee that is charged depending on the time that you stay with the dumpsters. We also have a dedicated customer support team that will continuously respond to all your queries. Just give us a call now to get any dumpster that you need to be delivered to you right to your doorstep.
Roll Off Dumpster Services
---
Is there any other cost-effective way of handling different types of wastes if it is not the famous roll-off dumpsters? You will probably come across none if you are looking for an alternative to dumpsters. When your property is cluttered with tons of debris and junks, then our dumpsters will make sure you clean your property once again.
Dumpster Rental Services that we offer make you own a dumpster for a given period without paperwork. Maybe the paperwork that you might need is the permit that allows you to have a roll-off dumpster on your property. That is needed in some cities in Florida, but if you live in a city where the permit is not necessary, then there is no paperwork you need to rent a dumpster.
Roll Off Dumpsters for Cleaning Commercial and Residential Properties
---
The dumpsters that we offer come in many different sizes depending on what you want it for. In many cases, the residential property requires low-capacity roll-off dumpsters while commercial cleanup requires high capacity roll-off containers given the amounts of wastes that are generated. So, before placing your order for a dumpster, you need to first find out what dumpster size you need. We are not going into that now, but you can always contact our experts to offer you a piece of advice on the same.
We have roll-off dumpsters of different sizes for different purposes. It is just upon you to tell us what your unique requirements are and we will deliver it. We have enough dumpsters that you can always rent out whenever you need to clean up your property.
There are also many different uses of dumpster containers that are not talked about in this article. Feel free to contact our customer support team to always learn more about our dumpster services. And without forgetting, we offer hauling services at a fair price. Just alert us one you have loaded the wastes and junks.
Here is a list of our services you can get at Riviera Beach Junk Removal and Trash Haulers:
---
Riviera Beach Junk Removal and Trash Haulers is the top company in Riviera Beach  that offers the best residential and commercial junk removal services. Here's our additional services:
---