Pro Junk Hauling Services in Riviera Beach, Florida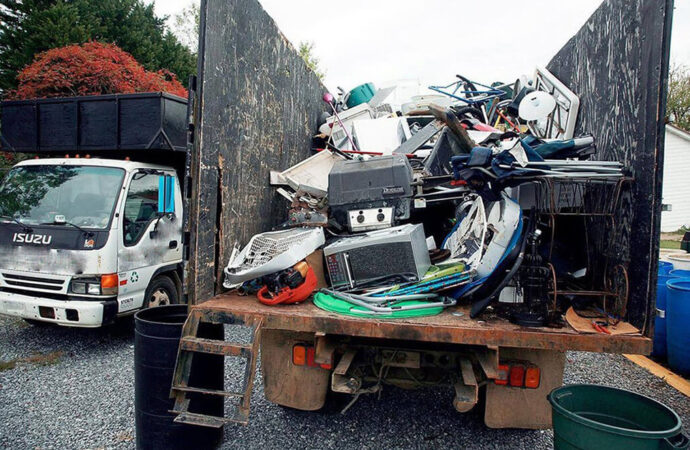 There are trash and junk in our households that are too difficult to manage and maintain. Because of this, it leaves us no choice but to ask for help. Some waste disposal and waste management companies often allow many types of services including junk hauling, but only a few of them can exhibit excellent-quality services.
Riviera Beach Junk Removal and Trash Haulers' junk hauling service is the combination of proper arrangement, inspection and observation, collection and disposal – and even sanitation of the spot or location where the junk is at.
Not only that, but you'll also be carefree about how the junk will be collected and disposed of – everything's done in an orchestral manner!
We're Different
---
Unlike other companies in the market that offer the same services we do, we've learned and gathered many different skills, knowledge, and information that would help us remain at the top of the industry's ladder.
We've duly invested in heavy-duty resources, materials, and equipment; we also took our chance and learned a lot of new things that would help improve and develop the services we offer fully.
The junk hauling we have is a service that many people won't because they know that this service of ours is something that would benefit them in the cleanest and most efficient manners possible.
Try Us Now!
---
The next time you need waste disposal and waste management company, don't forget to give us here in Riviera Beach Junk Removal and Trash Haulers a call. We'll always be ready for the problems you have.
We're just a call away – we'll be more than happy to be of service to you. Thousands of clients in and around the state have trusted us and you'll never regret that it's us you contacted, too.
Want to experience a whole new level of junk hauling and removal? Call us now! Help us understand what it is you specifically need and we'll bring the solution right in front of you at a cheap and affordable price!
It is also very efficient to rent a dumpster as all your wastes will be successfully carried away without you having to even sort them out. Provided that you have loaded everything into the roll-off container, our hauling services will cater to the rest. We also accept a wide range of waste types. Actually, we can collect everything except the health hazard wastes and liquid wastes.
Dumpster rental from Riviera Beach Junk Removal and Trash Haulers is dependable for many different projects. Whether you are a contractor dealing with volumes of construction and demolition wastes or just a homeowner doing small repairs and home improvement, you will still find our services very useful. That is what you cannot compare to any of the services that we offer with any other in the entire State of Florida.
Contact us for more information on our Dumpster Rental Services.
Here is a list of our services you can get at Riviera Beach Junk Removal and Trash Haulers:
---
Riviera Beach Junk Removal and Trash Haulers is the top company in Riviera Beach  that offers the best residential and commercial junk removal services. Here's our additional services:
---