Quality 10 Cubic Yard Dumpsters in Riviera Beach, Florida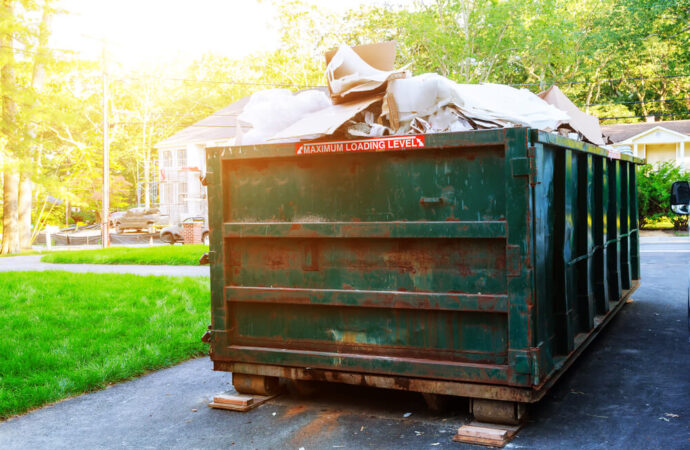 Dumpster containers come in many different sizes. At Riviera Beach Junk Removal and Trash Haulers, we have many different sizes that our clients can rent according to the size of their projects. Dumpsters are ideal containers that make it super easy to collect and haul away different wastes and junks.
The advantage of renting a dumpster from a reputable company like us is that you get a private service that only meets your unique needs. The dumpster delivery and pick up are all scheduled by you, and you can do this within your most appropriate time. In many cases, people schedule roll-off dumpster delivery and pick up during off-hours to avoid any disruptions.
As we already mentioned, dumpsters come in many different sizes. We have 5 distinct dumpster sizes, out of which 10 Cubic Yard Dumpsters are the smallest of the group. These dumpsters are made small for a reason. We know that there are some small projects or cleanouts that generate small amounts of wastes compared to commercial projects. So, what are 10 Cubic Yard Dumpsters best suited for? Keep reading to find out.
The actual measurements of 10 Cubic Yard Dumpsters
---
This roll-off dumpster measures 14 by 8 by 3 feet. These are external measurements and are the ones that are used for computing the capacity of the dumpster in cubic yards. To get a clear picture of how big or how small this dumpster is, let us compare its capacity to pickup trucks that we are all familiar with.
10 Cubic Yard Dumpsters can carry up to 4 pickup truck loads. You can see clearly that using a dumpster is beneficial as you cut off the unnecessary trips that you would make if you rented a pickup truck. Also, you can now visualize the actual size of these dumpsters. This can help you in making your decision if it is the best for your project or not. If not, then you can consider other larger dumpsters that we also have.
What projects are 10 Cubic Yard Dumpsters best suited for?
---
Before renting a dumpster, you need to know the size in comparison to the amounts of wastes that you have or you are expecting. It will be very economical to hire a dumpster of the right size for your residential project or commercial project. As regards to this dumpster size, you can use it for the following projects:
Bathroom remodeling

Light home repairs and renovation

Garage cleanouts

Yard cleaning

Spring cleaning

Deck removal

Kitchen remodeling, etc.
If you need to rent this dumpster size, then you can contact us. This dumpster is ideal for many home projects, some of which are not listed above. Just talk to us and let us know about your project. We will be able to know if it is the best fit for your project or recommends a different size if that is not the case.
All our dumpsters are fairly priced and delivered according to your schedule. Contact us and order a dumpster now.
Here is a list of our services you can get at Riviera Beach Junk Removal and Trash Haulers:
---
Riviera Beach Junk Removal and Trash Haulers is the top company in Riviera Beach  that offers the best residential and commercial junk removal services. Here's our additional services:
---