Pro Recycling Dumpster Services in Riviera Beach, Florida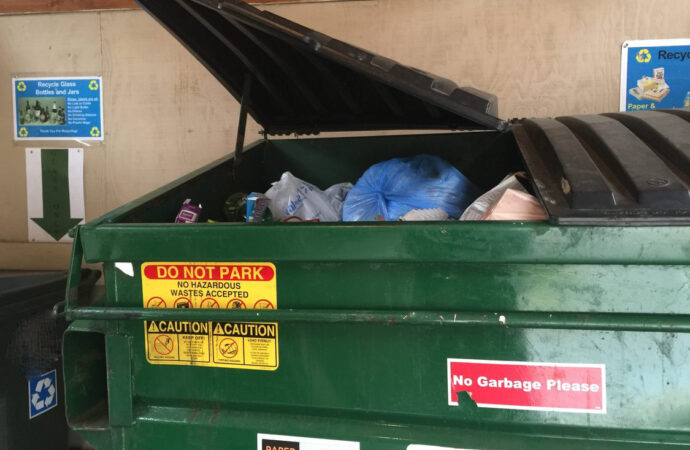 We have different types of wastes that come from different projects and cleanouts that we do on our properties. Some wastes can be recycled while others end up in the dumping site or landfills. Depending on the projects that you are handling, you may need one or more dumpsters for sorting out the wastes and hauling them away.
If you are searching for a reliable dumpster service provider to help you in getting rid of all your wastes, then Riviera Beach Junk Removal and Trash Haulers is your answer. This is the best company in Riviera Beach with over 50 years of experience in this industry. You can trust that our Recycling dumpsters services are of the right size for your project.
Reliable Dumpster Rental Services
---
You can rent dumpsters in the long-term or short-term depending on the duration of your project. When we mention that, we know you will be asking yourself how that is possible or how the pricing will be done. Let that be your least of worry as our pricing plan is very transparent and straightforward.
In the short-term, you don't have much to think about as you only pay a fixed price on delivery for renting a given dumpster. The other charges are the rental fee that accumulates with time. According to our system, any rental period of less than one month is considered as a short-term dumpster rental, and anything longer than one month will be a long-term dumpster rental.
So, your total charges for renting a dumpster for the short-term is the fixed charge and rental fee. You can pay additional charges for hauling services if you desire it.
Long-term roll-off dumpster rental varies from one month to man years as long as you are still using the dumpster. This is common for businesses and companies that are continuously operational and generate wastes in the process. Just as was the case with short-term roll-off dumpster rental, you will also pay a fixed charge on a particular dumpster container that you have rented and a rental fee that you will pay monthly or according to the agreement.
There are some additional charges that you may incur in the course of the rental period such as pick up or hauling charges or if you need a change in the container. Over time, your business can be expanding, and hence, you might need larger roll-off dumpsters. Some other charges can also come your way depending on personal needs.
Your long-lasting partner in business
---
Riviera Beach Junk Removal and Trash Haulers is here to offer you Dumpster Rental Services that you need for as long as you want us to. We have served the people of Riviera Beach for over 50 years, and we have some clients who have been with us ever since.
You also have a chance to partner with us for a reliable dumpster rental service. Whether you are in a commercial sector or you just need a dumpster for personal projects, we are still your better caring partner. Just contact us for dumpster rental.
Here is a list of our services you can get at Riviera Beach Junk Removal and Trash Haulers:
---
Riviera Beach Junk Removal and Trash Haulers is the top company in Riviera Beach  that offers the best residential and commercial junk removal services. Here's our additional services:
---