Pro Site Clearing Dumpster Services in Riviera Beach, Florida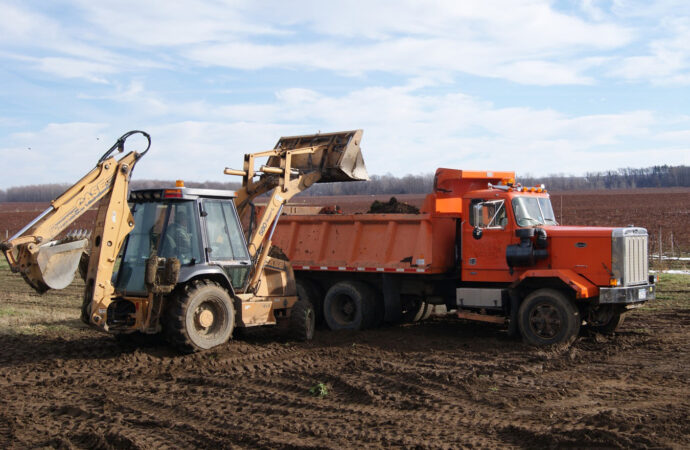 It doesn't matter what site you are referring to in this case. Every site needs cleaning or clearing, and when that happens, you will have wastes that you will have to haul away. We are all professionals with many years of experience in handling any type of wastes.
Riviera Beach Junk Removal and Trash Haulers is a company of choice when it comes to dumpster rentals. You come to us with an assurance that you will get that which you need from us. We never turn away our clients whatsoever. And you may be wondering how we have managed to meet our every client's unique needs. It is all simple!
Reliable Dumpster Rental Service
---
Look no further for reliable dumpster services that you can trust for any project that you are about to handle. We have many different projects depending on the type of property in question. Before getting into the common uses of our dumpster services, let us fort exploit the main topic of this article.
Site Clearing Dumpster Services require a reliable service provider given that most for them are urgent projects that need to be done within a short time. All the resources should be ready, and when we say resources, we refer to dumpsters and trucks that deliver them to the various destinations and pick them up.
Riviera Beach Junk Removal and Trash Haulers operates a fleet of trucks and a countless number of dumpsters. No matter how big your site clearing project is, you can rely on our dumpster services to have every waste and debris hauled away in just a day. We also respond very first to different service requests. So, don't worry about being turned down. It does not happen with the services that we are offering as we are committed to always satisfy all our clients.
We have maintained a 100% record on customer satisfaction so far, and we don't intend to water down this huge reputation. Just come to us and easily rent a dumpster of your choice. You will find as many roll-off dumpsters as you need.
Some other common uses of our dumpster services
---
Many people have also turned to us for residential dumpster services. These are used for different home-based projects such as home remodeling, home renovation, garage cleanouts, spring cleaning, foreclosure cleaning, yard cleanups, etc. With our services, you will always get a dumpster for any of your home projects.
We also offer commercial dumpster rental services to business people and companies that need long-term dumpster rental. So, if you are in this sector, then you can check out our different dumpster sizes that you can use to better help you in managing all your wastes. Our dumpsters are ideal for warehouse and offices, store retailers, industrial facilities, property owners, etc.
The last group to briefly mention here are the contractors working in the construction industry. If you want to get rid of demolition and construction wastes, then we have the best dumpster rental option. Just come to us to rent a dumpster.
Here is a list of our services you can get at Riviera Beach Junk Removal and Trash Haulers:
---
Riviera Beach Junk Removal and Trash Haulers is the top company in Riviera Beach  that offers the best residential and commercial junk removal services. Here's our additional services:
---