Pro Trash Container Rentals in Riviera Beach, Florida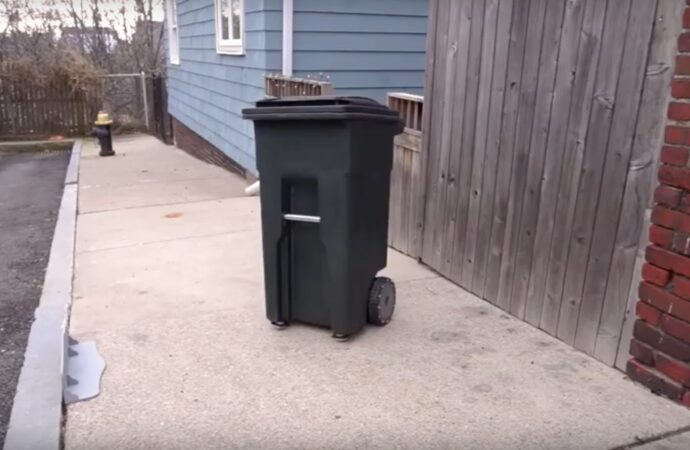 You need to rent a trash container for some projects such as yard cleaning, garage cleanout, home remodeling, whole-house cleaning, and many others. Trash container helps you in containing or confining all the wastes in one place.
It is necessary to have a trash container or a roll-off dumpster that you can use in making sure that all the wastes and debris from your project are confined within it. This ensures the safety of everyone else who is in your property. Both residential and commercial property requires a dumpster for better waste management.
What can be put inside a trash container?
---
You can put anything within our dumpsters provided that it is not hazardous. Heavy debris like concrete, sand, rock, tiles, and many others can end up in the trash container for disposal. If you are doing a light demolition or home remodeling project, then you will end up with light wastes and junks such as wood, cardboard, and other renovation debris. These too can be put inside a trash container.
We have bulky loads that are generated from commercial projects such as construction and demolitions. These too can be loaded into the trash container. The only difference will be that large-sized dumpsters will be needed for that purpose.
Also, if you are undertaking cleanouts for your house, garage, store, or offices, then the wastes that you have collected from it can end up in the trash container. So, as you can see, dumpsters have many different purposes. You cannot just avoid renting out one for your own convenience. If you have wastes and junks that need to be hauled away as soon as possible, then our Trash Container Rentals will make that possible for you.
How to rent trash containers?
---
Before you think of the trash container rentals, you should first think of the best dumpster services provider to trust for the purpose. If you are residing or your property is in Riviera Beach, then look no further than here. Riviera Beach Junk Removal and Trash Haulers specializes in Dumpster Rental Services that different clients have used to achieve many different goals in waste management.
Our services are the best yet the most affordable. There are many benefits that you will be able to enjoy for just choosing to use our services that we may just mention if time allows. So, your dumpster container rental begins with getting the best service provider, and you are already done with that part. Let us proceed to the next section.
Get to our online platform where you can get an instant quote and place your order for any dumpster container size for your project. You can also take out your handset and dial the numbers provided here to place your order. It is all that simple. No paperwork, not signatures, and no everything. You may only meet papers when you are required to obtain a permit for having dumpsters on your property. Don't hesitate! Your dumpster is ready for delivery! Just proceed to confirm your order.
Here is a list of our services you can get at Riviera Beach Junk Removal and Trash Haulers:
---
Riviera Beach Junk Removal and Trash Haulers is the top company in Riviera Beach  that offers the best residential and commercial junk removal services. Here's our additional services:
---