Pro Commercial Dumpster Rental Services in Riviera Beach, Florida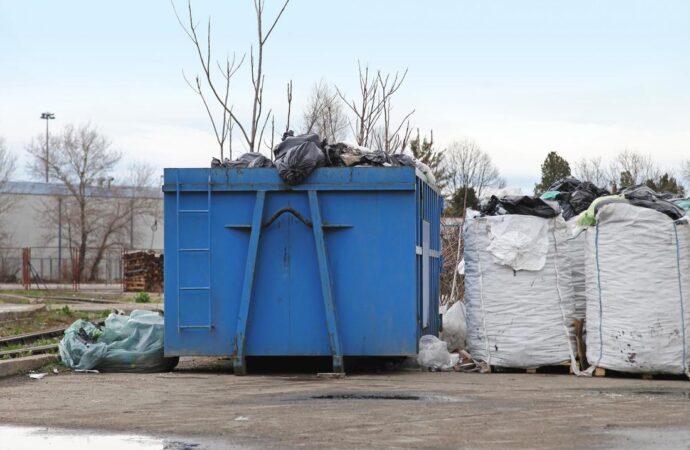 Dumpster Rental Services is a popular industry in the US. This industry plays an important role in supplying dumpster containers to both residential and commercial clients. There are many service providers in this industry that are directly involved in delivering roll-off containers to the clients who need them and then pick them up at a later date as agreed with the customers.
Some companies in this industry are fully integrated and offer a full range of waste management services to the clients who need them. Riviera Beach Junk Removal and Trash Haulers is one of the renowned Dumpster Rental Services that are used by property owners from different parts of Riviera Beach. Our services also including waste hauling. This means that you can rely on us for waste collection and dumping.
Our products and services
---
We can offer you both commercial and residential dumpster services. We have many dumpsters of different sizes that make it possible to meet all the needs of our clients. Being that we serve a wide range of audiences, it is very much expected that we also deal with different waste types. To meet every clients' needs, we have different container designs.
Non-hazardous roll-off dumpsters are meant to only collect wastes that have no effect on human life. These may include yard cleaning wastes, office cleaning wastes, remodeling wastes, whole-house cleaning wastes, etc. However, there may be that time when the wastes that you think to be safe are not actually safe. That is the case with some ceilings that have asbestos in them. So, if you are going to touch on your ceiling and you don't know what it is designed with, then you will have to send samples for testing.
Hazardous roll-off containers are for holding wastes or materials that are believed to have a direct health effect on humans and other living things. These may include what we have just mentioned, asbestos, and other substances such as lead and explosives. If you need dumpsters for handling such type of wastes, then you need to specify that when ordering so that our experts can advise you accordingly.
Commercial waste management
---
As we can all expect, commercial properties release large volumes of wastes that should be properly managed. The management begins from the proper collection and ends at proper disposal. After doing a good job of collecting all the wastes, you should not carelessly dispose of them. Remember that there are laws that govern how wastes are being disposed of and those that protect the environment.
As the property owner, you need to be aware of all the laws governing your operation and waste management. However, Riviera Beach Junk Removal and Trash Haulers makes it very easy for you to handle your wastes through the Commercial Dumpster Rental Services. You can just rent a dumpster that you need to make it possible for you to handle all the wastes.
We have enough dumpsters of the right sizes to handle volumes of wastes that come from commercial property. Once you rent a dumpster container, then you can load it and call us to pick it up.
Here is a list of our services you can get at Riviera Beach Junk Removal and Trash Haulers:
---
Riviera Beach Junk Removal and Trash Haulers is the top company in Riviera Beach  that offers the best residential and commercial junk removal services. Here's our additional services:
---