Pro Storm Cleanup Dumpster Services in Riviera Beach, Florida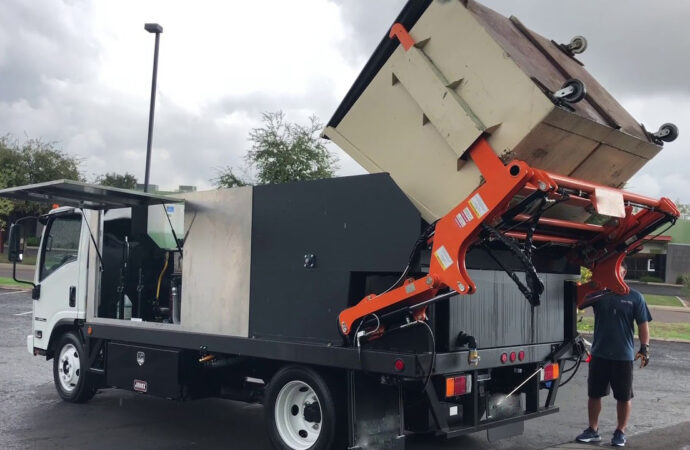 Storms are natural phenomena against which we are powerless. Our only prayer when it strikes is that we should not record any fatalities and injuries. It is not possible to prevent the destruction caused by storms. If you have been hit by this disaster, then you can at least understand the pain that people go through.
Storm strikes in turns, and we only pray that our turns never comes if we have not experienced it so far. However, you should also be ready for the worst as anything can happen at any time. If you are not here for Storm Cleanup Dumpster Services, then you are a lucky fellow. It also goes without saying that you are here for a different dumpster service that we also offer. Just read on to find the information that you need.
Emergency Dumpster Services
---
Storm damage cleanup requires fast and reliable dumpster services that are only provided by Riviera Beach Junk Removal and Trash Haulers. No one is even close to what we are offering in terms of lead time and delivery time. When you contact us for Storm Cleanup Dumpster Services, we will immediately realize that it is an emergency and treat it with the urgency that it deserves.
Our dumpster containers are readily available for rental and trucks are also ready to deliver to your doorstep without any charges. The cleaning and loading of the debris, wastes, and logs can take time depending on the number of men at work. You can have our dumpsters for as long as you want provided that we are all in agreement. Do not be in a hurry when using our dumpsters as you may incur additional damages and injuries in the process.
Word of caution
---
Storm damage cleanup is one of the riskiest operations that should be handled with great care. Our professionals are here and ready to help you in loading everything into the dumpster container. You can also hire a professional storm cleanup service provider to take over the operation.
We are saying that this is a risky process as the trees may be hanging on the powerlines that carry live current. This has a high risk of electrocution. Also, some trees may still be hanging over your house, and any slight mistake can make it fall on our roof and destroy everything.
The best dumpster size for storm damage cleanup
---
It is the extent of storm damage that will determine the size of a dumpster that you need. After the storm, you can inspect the damages and decide what size of a roll-off container that you need. If you cannot figure it out, then get help from our experts. It is better to ask than make a costly mistake.
When you are done selecting the dumpster size or the number of them that you may need at a time, you can proceed to get a quote and confirm your order. It is only after knowing the right container size that you can get an instant quote online.
Here is a list of our services you can get at Riviera Beach Junk Removal and Trash Haulers:
---
Riviera Beach Junk Removal and Trash Haulers is the top company in Riviera Beach  that offers the best residential and commercial junk removal services. Here's our additional services:
---