Quality 40 Cubic Yard Dumpsters in Riviera Beach, Florida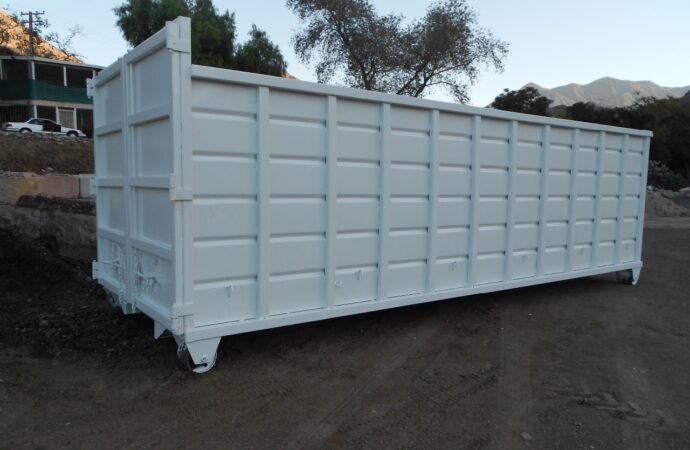 For very large commercial projects such as commercial demolitions and construction of commercial buildings and apartments, you will need large dumpsters. 40 Cubic Yard Dumpsters are the largest dumpsters of the lot that we stock. You can use these to clear a construction site in just minutes.
Riviera Beach Junk Removal and Trash Haulers is a company that has been offering dumpster rental services in Riviera Beach for so many years. What you can expect from this level of experience in the industry is the resources that we have accumulated. We thank our management team for being so committed to acquiring all the dumpsters and trucks that are needed to deliver and pick up the dumpsters to the clients.
Do you need one or more of 40 Cubic Yard Dumpsters?
---
Commercial projects also differ in sizes, and if one dumpster cannot be enough for the project in question, then you may need to rent two or more. The number of dumpsters that you will need also depends on how fast you want the waste and debris to be hauled away. Even on residential property, you may still need more than one 40 Cubic Yard Dumpster.
Structural demolition normally results in large amounts of waste that can fill more than just one dumpster. But before going into the exact number that you may need, let us first visualize the size of a 40 Cubic Yard Dumpster. Not all are conversant with the terminologies used in describing the capacity of the roll-off dumpster.
The capacity of a dumpster is measured in Cubic Yards. But how is this computed? 1 Cubic Yard Dumpster has a capacity equivalent to a trash container measuring 4.5 by 2 by 3 feet. Since most dumpsters in the market are cuboid in shape, their volumes are easily calculated by just multiplying the three sides. To convert these cubic feet value to cubic yards, the product is divided by a constant of 27.
So, you can visualize a 40 Cubic Yard Dumpster as a trash container that has 40 if these unity containers. The other way of understanding what this container can hold is by comparing it to the pickup truck loads. If you are considering the use of pickup trucks to get rid of the wastes, then you will go 16 trips to clear what a 40 Cubic Yard Dumpster can handle in just one trip.
Back to our topic, you need to first understand your unique requirements. That is done on how fast you want the wastes to be removed or how voluminous your wastes are. And since we cannot estimate these by inspection, the experience remains to be the best teacher.
Common uses of 40 Cubic Yard Dumpsters
---
You can use this dumpster to handle the following tasks:
Commercial demolition waste removal

Construction waste removal

School and colleges cleanouts

Moving the business to a new location or city

Moving home to a new place, etc.
Contact us for more information on this particular dumpster, and also to rent it. Our services are reliable and affordable.
Here is a list of our services you can get at Riviera Beach Junk Removal and Trash Haulers:
---
Riviera Beach Junk Removal and Trash Haulers is the top company in Riviera Beach  that offers the best residential and commercial junk removal services. Here's our additional services:
---