Pro Commercial Demolition Dumpster Services in Riviera Beach, Florida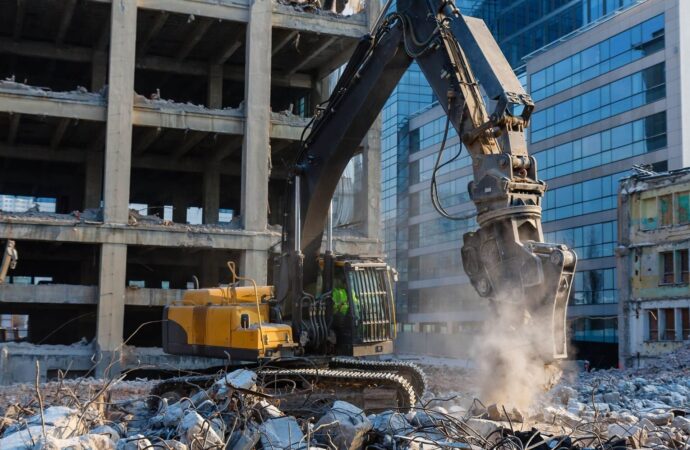 The demolition of any building is likely to result in enormous wastes and debris. Whether it is just a residential building that is demolished, you will have large amounts of waste to haul away. When it comes to a commercial building, the wastes and debris can be unquantifiable.
Many contractors face this very challenge as they don't have dumpsters and enough trucks to haul the waste away. And it is just that all the waste material should be hauled away to give space for new construction. If you are facing such a challenge and your property is in Riviera Beach, then you need to turn to us for the best Commercial Demolition Dumpster Services.
Most economical bulk trash removal services
---
Commercial demolition wastes are by all means bulky and need a proper plan to remove them. We mean here is that you will need the best service provider with all the necessary resources that you need to better handle all the wastes and junks that are generated.
Riviera Beach Junk Removal and Trash Haulers is one such company that serves the greater Riviera Beach with dumpster services. If you have planned demolition or you have already demolished your commercial building and now wonder how you will get rid of the mountain of debris that you have, then we have a solution for you.
Renting a high-capacity dumpster from us is very easy and affordable. You only need to place your order and have it delivered to you. For demolition waste removal, most contractors hire one or more 40 Cubic Yard Dumpsters depending on the amounts of debris wastes and debris that are to be removed. Also, the urgency with which the removal is to be done will determine the number of dumpsters to be rented. If they are to be hauled away very fast, then renting more dumpsters will make it happen.
You can get as many 40 Cubic Yard Dumpsters from us as you want. We also have a fleet of trucks that can be used in delivery and pick up of the roll-off containers. In general, you can rely on our services to meet your needs no matter how extreme they are.
Easy steps for renting commercial roll-off dumpsters
---
Renting a commercial dumpster for commercial waste removal is very easy with the steps that we have simplified. You don't have to process any paperwork to have it delivered to you. The only thing that you probably need is the permit if it is required in your city. If it is your first time, then don't get worried as we will be able to help you in processing everything.
Here are the three steps to follow for our Commercial Demolition Dumpster Services:
Contact us
You can contact us directly through our contact addresses provided or you can use our online platform to place an order for a dumpster container of your choice. We will be able to process the request at the same speed and acknowledge your order.
Schedule delivery time
Set all your parameters and set the delivery time.
Delivery
Your dumpster will be delivered to you.
Here is a list of our services you can get at Riviera Beach Junk Removal and Trash Haulers:
---
Riviera Beach Junk Removal and Trash Haulers is the top company in Riviera Beach  that offers the best residential and commercial junk removal services. Here's our additional services:
---