Pro Bathroom Remodel Dumpster Services in Riviera Beach, Florida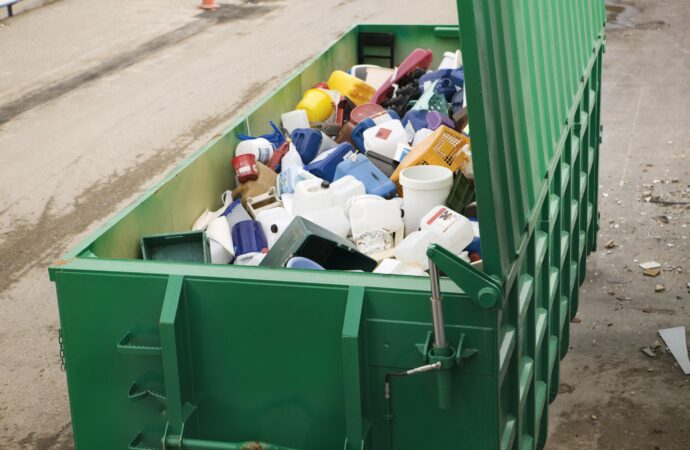 Bathrooms are some of the places that are regularly being remodeled to match the requirements of the property owner. There are also other places where remodeling or improvement is constantly done to make it look more presentable.
A bathroom renovation or interior renovation is not done because it needs repair. There are some other reasons that we are not going to talk about, but you should always be flexible and get only what works for you. If your bathroom or any other interior parts have become so familiar or have become so boring to you, then remodeling can make you be in love with your house once again.
The main thing when it comes to bathroom remodeling is the amount of waste that it is likely to generate. It is good to remodel your bathroom or any other room that you desire, but you should also get prepared for all the wastes that you have on your way.
Roll-Off Dumpster from Riviera Beach Junk Removal and Trash Haulers
---
We give you the best opportunity to rent a dumpster that will help you in collecting the wastes after you are done remodeling your bathroom. Some of the materials and debris that are generated from this project can be very harmful if just deposited in the yard. You need a dumpster to help you in collecting everything safely in one place.
Our dumpsters are available for rental at any time. You can just place your order and get what you want to be delivered to your home. Normally, many people rent 10 Cubic Yard Dumpster for small home projects such as bathroom remodeling. Just one roll-off dumpster will be enough to collect all the wastes, not unless you need it for some other purposes.
You are the one who knows why you need a dumpster. If your need goes beyond just collecting the wastes from bathroom remodeling, then you might need a larger dumpster or many of 10 Cubic Yard Dumpsters. It is all your preference; our work is to give you just what you need. However, it is more economical to use one large roll-off dumpster as opposed to renting many small ones.
The leading roll-off dumpster service provider in Riviera Beach
---
If you want to partner with the best dumpster service provider in Riviera Beach, then Riviera Beach Junk Removal and Trash Haulers is the option that you got. We are not just making a simple statement to lure you, but we are the leading in this industry in all aspects. Even when you consider the resources that we have and the quality of our services, you will agree with us that we are the best there is in this state.
To confirm that what we are saying is true, then you can just get the facts from the customer review. Get to know what they are saying about us and our services. Even to better confirm that our Bathroom Remodels Dumpster Services are the best, just give it a chance. Contact us to rent a dumpster of your choice.
Here is a list of our services you can get at Riviera Beach Junk Removal and Trash Haulers:
---
Riviera Beach Junk Removal and Trash Haulers is the top company in Riviera Beach  that offers the best residential and commercial junk removal services. Here's our additional services:
---