Pro Roll Off Dumpster Services in Riviera Beach, Florida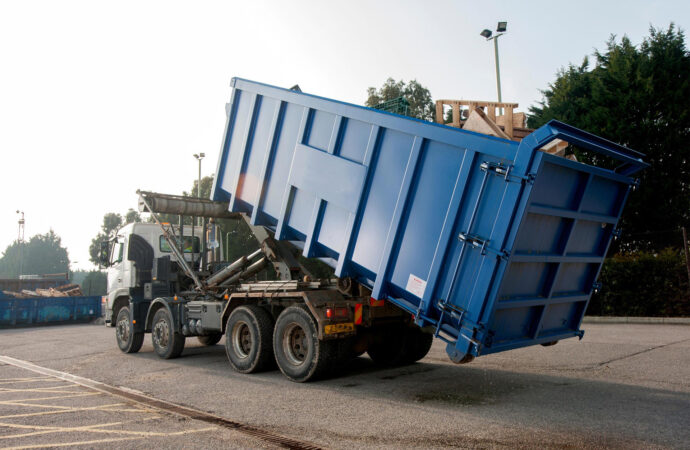 Thank you for visiting us! Riviera Beach Junk Removal and Trash Haulers offers Roll Off Dumpster Services that are being used by clients from all over Riviera Beach. Our history of service dates back to the year 1987 when the company was established to serve the people in this state.
We offer services that are used by both the individuals and companies that are involved in waste generation. Dumpsters make it possible to better manage the wastes as opposed to heaping them somewhere in your yard waiting for the garbage collection day. Such services also come with so many restrictions that may inconvenient you.
Roll Off Dumpsters for every project
---
Your personal project requires a personal waste collection arrangement. There is no way you will trust the services offered by the local government when it comes to waste collection for your personal projects. If you have planned for an improvement or a major renovation work for your property, then you need to rent a dumpster container that will help you collect all the wastes.
Our services let you own a roll-off dumpster for the agreed period. During all that time, you will have it in your yard and you can load anything into it. There are other service providers with restrictions on the type of wastes that cannot be put into the container. We accept all types of wastes except the health hazard ones. Just reach us out to rent a dumpster of your choice. That will help you in managing your wastes and make your project run smoothly. Don't delay your project just because you depend on the public services that are not convenient.
Roll Off Dumpster for Contractors
---
We have contractors who face challenges in clearing the site from the construction debris and roofing shingles. The wastes from a construction site can form a mountain within no time. That will definitely take up useful space within the construction site. Riviera Beach Junk Removal and Trash Haulers has a solution for you.
We have large capacity dumpsters that you can use for collecting and dumping of all construction wastes. You can cheaply rent out dumpsters that will be delivered to you free of charge. We are also available to help you in solving all the problems that you are facing with the wastes. If you need the wastes to be carried away as soon as they are formed, then we are your lifetime partner that you depend on.
The Best Roll Off Dumpster Services in Riviera Beach
---
We serve different cities in Florida. If you are looking for a local Roll Off Dumpster Services, then you got us. We supply dumpster containers to different parts of this state, and from the review of the feedback that we have from our customers, we are the best that you can find here.
All our dumpsters are competitively priced and delivery is prompt. Just place your order now for free delivery. Our response time is about 30 minutes depending on the traffic and your location, but there is nowhere in Riviera Beach that we cannot get to.
Here is a list of our services you can get at Riviera Beach Junk Removal and Trash Haulers:
---
Riviera Beach Junk Removal and Trash Haulers is the top company in Riviera Beach  that offers the best residential and commercial junk removal services. Here's our additional services:
---