Pro Construction Cleanup Dumpster Services in Riviera Beach, Florida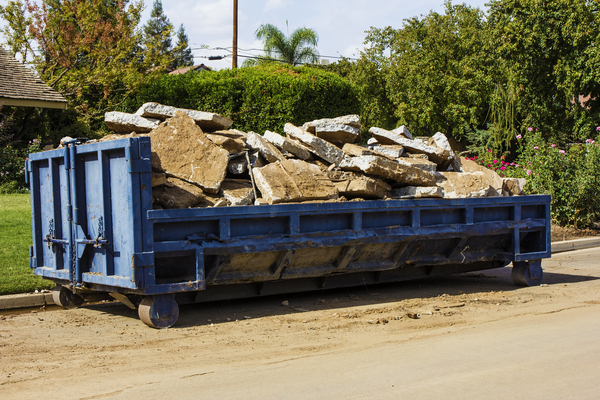 There is no other place that gets cluttered with debris and other wastes than a construction site. Whether it is aster completion or when the construction is in progress, you will face the problems of having debris almost everywhere on the site. To clean up or remove all the amounts of wastes, you will need a large dumpster.
Hiring a large dumpster for construction waste cleanup can sometimes be very problematic. However, if you get the service provider the caliber of Riviera Beach Junk Removal and Trash Haulers, then you have nothing to worry about as you can rent a dumpster by just making a phone call. You don't have to be worried about removing every piece of debris and other wastes when you make us your choice.
Why do you need a construction cleanup?
---
The answer is obvious as each and everyone is after a curb appeal for their properties. The construction wastes will obviously block your home and ruin its look. Visitors to your home will only see the heap of wastes first before anything else. To avoid all these, you will need a 40 Cubic Yard Dumpster or anyone of your choice. You can easily rent this from us.
Another reason why you need to clean up your property after the construction is complete is to avoid unnecessary injuries that the debris and roofing shingles can create. For the safety of each and everyone living within the property, you should remove all the wastes even before moving in.
There are some reasons that we are not going to talk about, but it is clear that the construction wastes are not needed to take up any place on your property. Today, we give you the best chance to remove them through the use of the services that we offer.
Residential and Commercial Construction Cleanup
---
It never matters the type of property in question here. Once the construction is completed, the contractor may take charge and order for cleanup services. If your contractor never did that, then you have the responsibility as the property owner. You will not move into your new home or launch your new property without cleanup.
Our Construction Cleanup Dumpster Services make it possible to easily clear the property of any construction wastes. Just reach us out at any time to rent the best dumpster for the job. Even if you need more than one dumpster, then we will be able to get it. We all enough stock of dumpsters that you can get at any time. Our services are also available for 24 hours every day of the week.
How dumpster rental is charged?
---
This may vary considerably depending on the service provider that you have chosen. Riviera Beach Junk Removal and Trash Haulers has the most transparent pricing plan. If you choose our services, then you are way much better off than anyone else as you get the real value for your money without any additional charges. Contact us for more information on this.
Here is a list of our services you can get at Riviera Beach Junk Removal and Trash Haulers:
---
Riviera Beach Junk Removal and Trash Haulers is the top company in Riviera Beach  that offers the best residential and commercial junk removal services. Here's our additional services:
---