Quality 20 Cubic Yard Dumpsters in Riviera Beach, Florida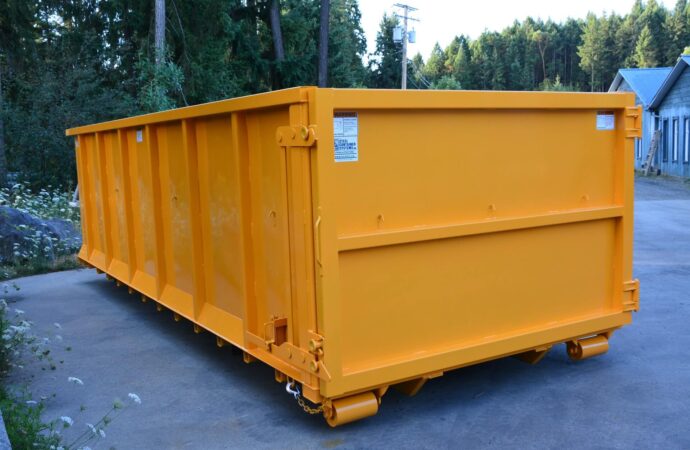 When renting a dumpster, you will need to know exactly the size that is ideal for your project. Most of the medium-sized projects on residential and commercial properties can be handled with 20 Cubic Yard Dumpsters. However, the need varies and you should get the best advice from experts.
A roll-off dumpster is what you need to better manage your wastes. You can rely on the municipal waste or garbage collection program to get rid of all the wastes that come from your projects and cleanouts. In many cases, we have only the kitchen and dining wastes being collected by the municipal garbage collection program. This is also done on specific days according to your location.
It is very inconveniencing and sometimes totally unrealizable to depend on the municipal services for waste removal and hauling. That is why we, at Riviera Beach Junk Removal and Trash Haulers, present a medium-size 20 Cubic Yard Dumpsters for rental. You need a more convenient plan to get the extra wastes that come from your home-based projects.
Uses of 20 Cubic Yard Dumpsters
---
This is the most used dumpster for its average size. It links both commercial and residential properties. For large residential projects such as interior gutting and light demolitions, this roll-off container comes in handy. Also, if you are to handle other commercial projects such as foreclosure cleanup, office cleanouts, renovations, etc., then this dumpster size is still appropriate.
You can use it for collecting virtually everything that you have. Junks, debris, stones, wood, organic wastes, etc. can all fit in. All the solid wastes that end up in this dumpster should not be health hazards. If you have to deal with other waste types such as lead, explosives, asbestos, then inform us on time so that we can get to know how to go about it.
Comparing the rental fees for 20 Cubic Yard Dumpsters
---
Different service providers will be offering this service at different rates. As the property owner, you should not allow yourself to be exploited by self-centered service providers in this industry. Riviera Beach Junk Removal and Trash Haulers is proud to announce to you that we are the best dumpster rental service provider with many years of experience in this industry. All our services are competitively priced compared to our competitors.
Rent a 20 Cubic Yard Dumpster, or as many as you want, at the price that will not drain your account. With our many years of experience, you will greatly save on dumpster rental and waste hauling when you choose to use our services.
Other dumpster sizes
---
We have five different dumpster sizes that you can choose from. This level of flexibility is only possible with our services. We have already talked about one size, that is, 20 Cubic Yard Dumpster. The other four include 10, 15, 30, and 40 Cubic Yard Dumpsters. Regardless of your project size, we will be able to give you the right dumpster for it. Just contact us for any dumpster of your choice.
Here is a list of our services you can get at Riviera Beach Junk Removal and Trash Haulers:
---
Riviera Beach Junk Removal and Trash Haulers is the top company in Riviera Beach  that offers the best residential and commercial junk removal services. Here's our additional services:
---