Pro Debris Junk Removal Services in Riviera Beach, Florida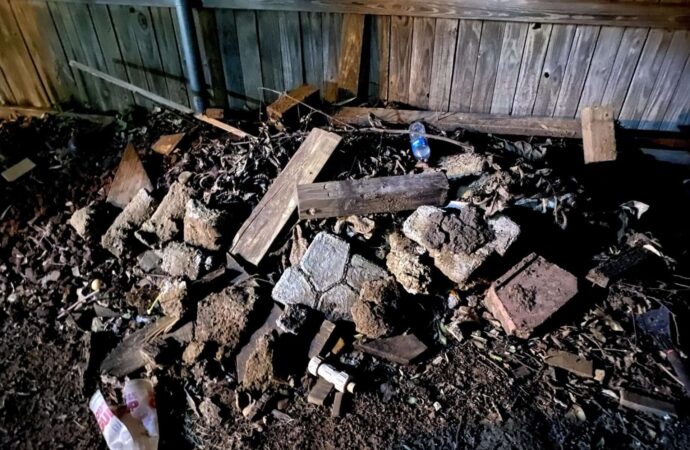 Transporting debris can be difficult, and imagine having to remove it entirely from a property, load it in a truck, and, just then, transport it to a new location for disposal. Moreover, if you don't have the right equipment to do it, it makes things more complicated. If you are struggling with debris removal and need us to work around your needs, you can contact Riviera Beach Junk Removal and Trash Haulers, as we offer our support to homeowners, contractors, as well as businesses, so they can opt for a simple way to remove tons of debris in one step.
Can you have your trash taken care of and us pick up your junk while we're removing the debris? No matter how much trash you have, we can help as well since it would be pretty much part of the debris we're removing.
Concrete and other leftovers from asphalt, wood, and other materials, are more than just debris and part of it at the same time. It is also much more than regular trash and the items that most people don't think of, so rest assured, we can be there and handle all the disposal and removal by covering what debris actually is.
As long as the debris is not harmful chemicals or substances, we can accept it and make arrangements for proper disposal and even recycling in our facilities.
There are many options available to help you understand the details and properties of your debris junk removal needs. We can also assist with areas and properties. It can be confusing working with how this type of service is done.
However, this can be quite simple as long as you are explicit about the debris or the service you need, and we will handle the rest for you.
With this in mind, we sever different properties and spaces, so whenever we're offering this service, we can work with residential debris, which can be defined as household waste that is generated from a range of projects such as home renovations and garage cleanouts, or maybe just constructions and some remodeling.
Your regular construction debris is any material used for construction or remodeling as well, and we can handle this type without any issues as there aren't many variations. You can also find concrete and block, but most of it is commercial property and projects, and we will make sure to remove them accordingly.
Finally, one of our top options for debris removal is how our team is equipped and qualified to remove storm debris, which is any debris that has been brought onto your property by severe weather events such as branches, storms, or shingles.
Our Team at Riviera Beach Junk Removal and Trash Haulers Helps with Everything
These are just some of the types we can remove, so don't feel limited about requesting our debris removal service when we can handle a whole bunch as long as everything in the space is non-hazardous. Allow us to be there for you and provide you with all the support needed for this and more.
You can contact us by phone, email, or complete the contact form. The team will get back to you quickly and arrange a visit for a quote. It is completely free of charge and comes without any obligations, so don't worry about payments or hiring us for this.
Here is a list of our services you can get at Riviera Beach Junk Removal and Trash Haulers:
---
Riviera Beach Junk Removal and Trash Haulers is the top company in Riviera Beach  that offers the best residential and commercial junk removal services. Here's our additional services:
---