General Rubbish Junk Removal Services in Riviera Beach, Florida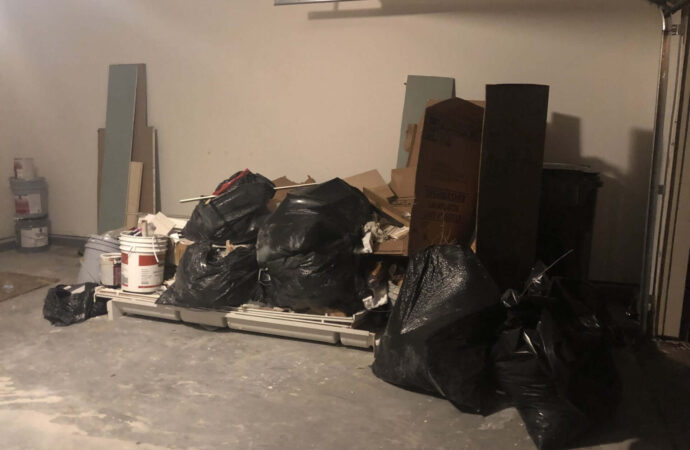 It is important to think about how you can get rid of all the rubbish that you've accumulated over time in either your residential or commercial property. Otherwise, you will be trapped with a lot of junk and waste to dispose of and how you will do it is the big question in this process. You may need to find services that can remove all the rubbish from your home and take it away and ensure that you're never covered in this kind of waste. Our team at Riviera Beach Junk Removal and Trash Haulers offers general rubbish junk removal services. We can work with you to arrange recurring pickups or one-time services so that everything is taken care of on your property.
Our team is the best for rubbish removal. We will take anything you can fit into our trucks. We'll also recycle as much of your trash as we can use the facilities that we own or work with partners we have associated with in order to provide the best support and services.
We won't need to rely on municipal services anymore, and you won't have to either. The issue with them is not that they don't pass through your property or house but rather the fact that they are unable to pick up the junk and rubbish you have entirely is the main issue.
Municipal services are limited in what they can pick or not, but our job here is to make sure everything is covered and that you don't have to worry about recurring pickups when we're right here for you.
How Much Does General Rubbish Removal Cost?
It can be difficult to set the cost for rubbish removal since everything is based on the volume, the space that was taken from the truck that was loaded, and all the support and effort provided during the removal.
Volume refers to the space your rubbish takes up on our trucks specifically, but more can be included depending on the type of rubbish we're removing and if it involves more than your general waste.
Our crew will come to your location and take a look at the trash. We'll also give you an exact price based on what you have and need us to dispose of.
The upfront price includes the following:
We'll pick up all your trash and haul it away.

Because we are considering how you will manage these costs, we include transport and hauling costs.

They can be diverted and disposed of in a variety of ways, including how to get them there or where to find the centers and facilities they need.
If you have any questions, please let us know. We also consider how to handle specific items and trash that you place in the garbage cans.
How Do We Remove Rubbish from Residential Sites?
We can do all the heavy lifting and remove cabinets and drawers from walls or fixtures. This is the fastest method to get rid of rubbish, but if you're asking in terms of when you have the rubbish all stored, the process is even easier.
After all your rubbish has been removed, we will clean up the area and prepare it for use. This will allow you and your family to use the space immediately.
We want all of our customers to be aware of the importance and ethics of waste disposal and recycling. Keep in mind that we always strive to find eco-friendly ways of disposing of your rubbish.
Here is a list of our services you can get at Riviera Beach Junk Removal and Trash Haulers:
---
Riviera Beach Junk Removal and Trash Haulers is the top company in Riviera Beach  that offers the best residential and commercial junk removal services. Here's our additional services:
---