Pro Waste Containers Dumpster Services in Riviera Beach, Florida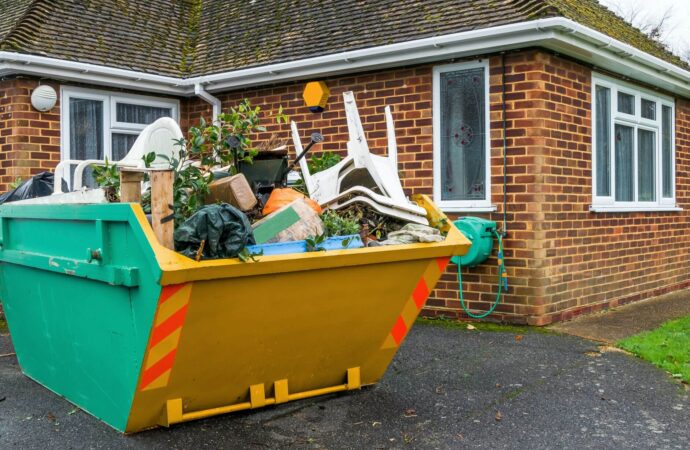 We offer Dumpster Rental Services that are very convenient and make it easy for you to manage wastes of any type. We are all here to make it possible for you to rent a dumpster container of your choice. Just let us know about your needs and we will deliver it to you provided your property is in Riviera Beach.
Our dumpster solutions are ideal for projects of all sizes. Whether you run a small home renovation projects or you take part in a community cleaning, you will still find our dumpster services very useful in helping you manage your wastes. This is made possible with the different sizes of roll-off dumpsters that we have. Also, our services are very flexible making you schedule delivery and pick up tome as you please.
How to schedule dumpster container delivery with us?
---
It is nothing complex. You only need to get out your handset and give us a call. We have experts who are ready to discuss with you what is needed to get the best container that you need based on your unique needs, location, budget, and some other factors. We are quite aware of the different needs that different clients have when it comes to dumpster size. So, we engage you in a discussion to get what will be economical in the long run.
We also schedule the delivery and pick up time. We know that a dumpster delivery or pick up can be characterized by disruptions, and we don't want that to happen during your peak hours. Riviera Beach Junk Removal and Trash Haulers is a company with very experienced drivers and each driver is assigned a truck. After agreeing on the best delivery time for you and the container size to be delivered, our drivers will deliver it at the agreed time.
What are the different dumpster sizes?
---
Our dumpsters come in very many different sizes. That is so because you need to rent a dumpster container at the most affordable fee. It would be costly if there was just one standard size for all the projects. Those who are handling small home renovation or remodeling services would be crying for the high cost of renting a roll-off dumpster if they were to be made large. Also, the construction industry or contractors would not be very much happy if these waste containers dumpster services were to be small.
Riviera Beach Junk Removal and Trash Haulers has many different containers that you can choose from depending on your project or amounts of wastes that you expect. We have 10, 15, 20, 30, and 40 Cubic Yard Dumpsters. This list is long enough that you won't miss getting what you need. In many cases, 10 and 15 Cubic Yard Dumpsters are used for small home projects while the rest are best suited for medium to large commercial projects.
How to get a roll-of dumpster?
---
Provided that you have a permit to rent a dumpster as your local government may require, you can simply reach out to us to get a dumpster that you need.
Here is a list of our services you can get at Riviera Beach Junk Removal and Trash Haulers:
---
Riviera Beach Junk Removal and Trash Haulers is the top company in Riviera Beach  that offers the best residential and commercial junk removal services. Here's our additional services:
---