Pro Business Junk Removal Services in Riviera Beach, Florida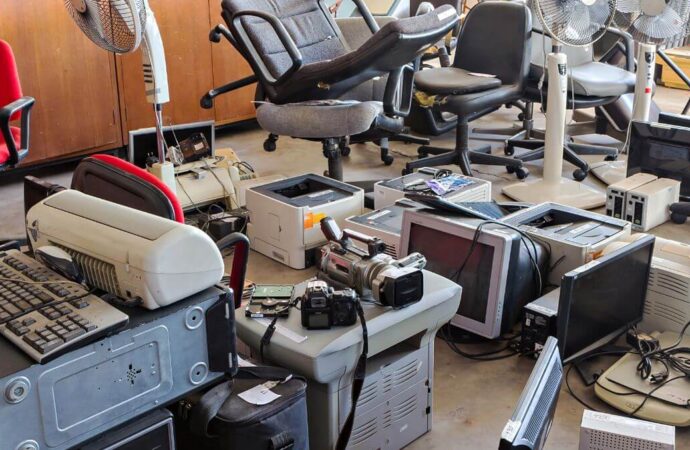 Every business has to deal with junk, garbage, and regular trash, so if you say you are not part of the club, that would actually kind of worry us. It is not unusual to see many shops and companies trying to get rid of all the rubbish that accumulates since it is about papers, old furniture, appliances, electronics, and the list just continues. Accumulating waste is just part of being a human, and if you have a business, you have more than one person working in the space over 90% of the time. Our company can help you if you're really struggling with this whole issue by offering business junk removal.
If your business requires that you regularly haul items to the local recycling center or transition centers, you are covered with us. We will handle all the heavy lifting, loading the truck with the junk, and rest assured that as long as the junk isn't hazardous, we can pick it up for you.
You'll need to organize for junk removal from your business and then find a company that can handle it, which is right in front of you. This is one of the services and responsibilities you have to assign or take care of, and we offer all the support to make it happen quickly.
We are Riviera Beach's most trusted junk removal company and a leader in the city for many reasons. We provide the best service at a fair price and can tailor our services to meet your needs.
You get these benefits when you hire us:
Top-Rated Services. Our team is committed to delivering reliable, on-time services that will improve your bottom line.
Payment plans. Simple payment options are available for business accounts. If you have recurring requirements, you can work around the payment plan and pay in smaller installments.
Fully Insured– Our members and we have full coverage, so there's no need to worry about accidents or how you would need to pay any fees for accidents. We take care of everything carefully.
What Type of Junk Do We Remove for You?
To answer your question about the types of junk that we remove, here are some examples_
There are two options: sell or donate office furniture. They can be hard to move, but it is possible with a professional lift to haul them away.
We can help you get rid of office furniture because it is difficult to do so yourself. Our company offers a safe, efficient, and environmentally-friendly option that will help with your business' junk.
Commercial Equipment Removal.
You know the importance of balancing all costs as a business owner. It's not unusual to need to move old equipment. It's also well-known junk removal can be costly because of the need to move older items like computers and machinery.
Many smaller businesses find it expensive and difficult to haul away business junk because of its nature. We handle all of the details and take care of all the junk.
A professional junk trucker can be a great option for removing unwanted items. Get a free quote now, and you can rest assured that we can take care of all your junk and general rubbish.
These two are only a few options, but as mentioned earlier, we remove anything that is non-hazardous, and you can just let us know how we should help you when contacting us for the service.
Here is a list of our services you can get at Riviera Beach Junk Removal and Trash Haulers:
---
Riviera Beach Junk Removal and Trash Haulers is the top company in Riviera Beach  that offers the best residential and commercial junk removal services. Here's our additional services:
---