Quality 30 Cubic Yard Dumpsters in Riviera Beach, Florida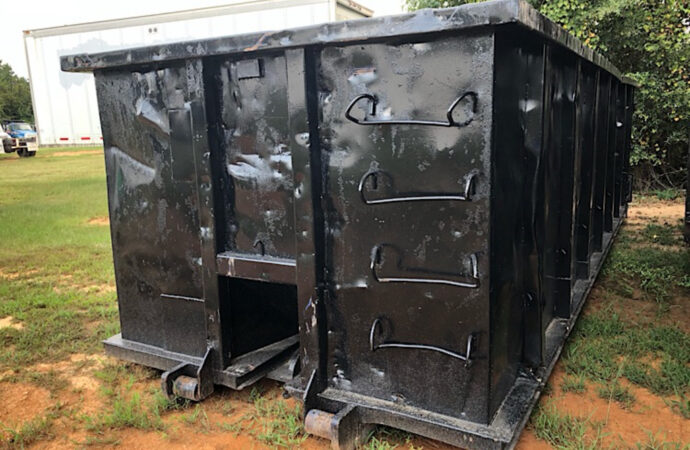 Dumpster rental services are increasingly growing in Riviera Beach. Many people are now renting these roll-off containers more than ever before. The reason is that they present a more convenient means of hauling away all the wastes and junks that cannot be handled with other garbage collection services.
Roll-off dumpsters come in five different sizes. This means that you have to make a choice when you are going to rent out one for your project. In this article, we are only going to talk about 30 Cubic Yard Dumpsters in detail. For more information on either 10, 15, 20, or 40 Cubic Yard Dumpsters, check on our other posts.
What is the capacity of 30 Cubic Yard Dumpsters?
---
The main thing when renting a dumpster is its capacity. That is what will determine whether you are going to rent this 30 Cubic Yard Dumpster or the other sizes. So, it is better to talk about the actual size of this roll-off container. In other words, you need to know the amounts of wastes that you will be able to load on it per trip.
Some service providers may have limits for loading such a large roll-off dumpster. But in general, this a dumpster of this size can comfortably carry wastes and junks an equivalent of 12 pickup truck loads. This is the reason why it is commonly used in large residential projects and commercial projects.
Before you confirm your order for this dumpster container, just figure out the amount of waste that you will come from your project. This will help you in knowing whether or not this is the right size for you. in many cases, our clients prefer this dumpster for demolition and construction wastes. It is also ideal for school cleaning, community cleaning, and moving business or home.
Where can you rent 30 Cubic Yard Dumpsters?
---
If you are a resident of Riviera Beach, then Riviera Beach Junk Removal and Trash Haulers is the best place for you to get this dumpster. We also have other dumpster sizes that we are not going to talk about in this article, but just to let you know that you can get other dumpsters if this is not what you are looking for.
You have many benefits or advantages to choosing our dumpsters. These dumpsters are offered at affordable prices compared to the average market price. Just let us know what you need and it will be delivered to you. For example, if it is a 30 Cubic Yard Dumpster that you need, then just go to our online platform and specify it there.
Our online platform is very easy to use and can help you confirm your order in less than a minute. You will only enter your location address, specify the dumpster size, and the rental period. You will get a prompt with a quote that is asking you to confirm your order. If you are sure that you need a dumpster, then proceed to hit on the "Confirm my Order" button.
Here is a list of our services you can get at Riviera Beach Junk Removal and Trash Haulers:
---
Riviera Beach Junk Removal and Trash Haulers is the top company in Riviera Beach  that offers the best residential and commercial junk removal services. Here's our additional services:
---